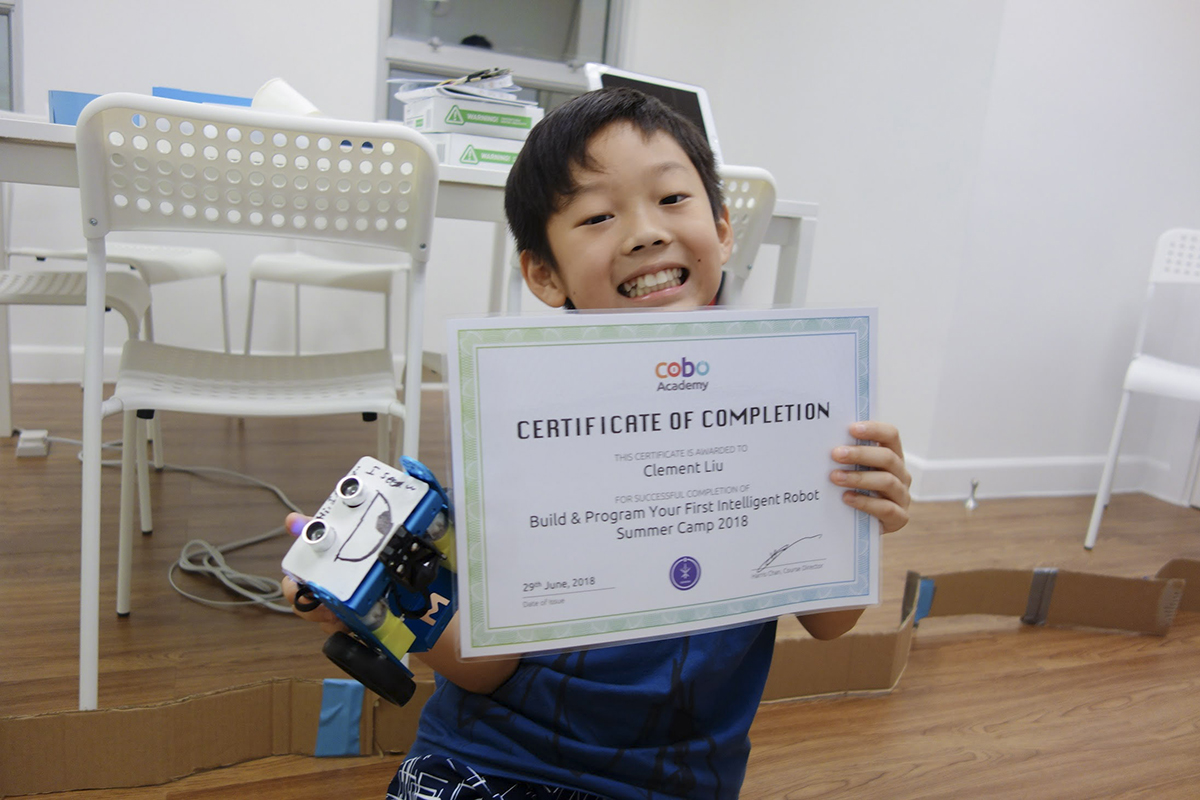 Want your kids to program autonomous robots? Learn autonomous driving and making decisions without human interference with mBot. This course teaches your kids mBlock 5, a Scratch-based software that allows them to program their mBots in a fun and intuitive manner. The course will also guide them through the fundamentals of functions and parameters, which will allow your kids to build larger programs with ease and shape them into becoming engineering experts.
Difficulty: Level 1 - Beginner
Key Takeaways:
- Know how automatic driving systems work
- Learn and program your mBot to be autonomous when making decisions
- Construct your very own robot that will help build a strong foundation to your future in robotics
What to Bring:
- Laptop (PC or Mac) & Charger
- Tuition fee includes mBot (Retail price: $748)
Course Structure
10 weekly lessons per Course. Each weekly lesson is 1.5 hours is packed with activities, theories, practical exercises and FUN!
Regular course calendar can be found here. Please refer to course schedule for lesson days.
Medium of Instruction: English
FAQ
How big is class size?
Typically between 4-8 students.
Do I receive feedback from instructor?
Feedback from instructor is available upon request.
What if I can't find something that fits my child's schedule?
Feel free to contact us at 3905 1111 or hi@coboacademy.com to schedule a private group or individual session.
What are the payment options?
Payments can be made by online/ATM bank transfer, by FPS at pay@coboacademy.com or by cash/cheque at our Wan Chai Campus. Details can be found in our enrollment acknowledgement email.
What are the cancellation and withdrawal policies?
Please refer to our Terms & Privacy for details.
Special Offers!*
1. Early-bird Offer: Sign up before Jan 11, 2019 to receive a HK$300 discount off your total payment.
2. Buddy Offer: Sign up with a buddy and you will each receive a HK$200 discount off your total payment. The more you refer to us, the more you save!
*Yes, offers 1 & 2 can be combined! Discounts cannot be cashed.