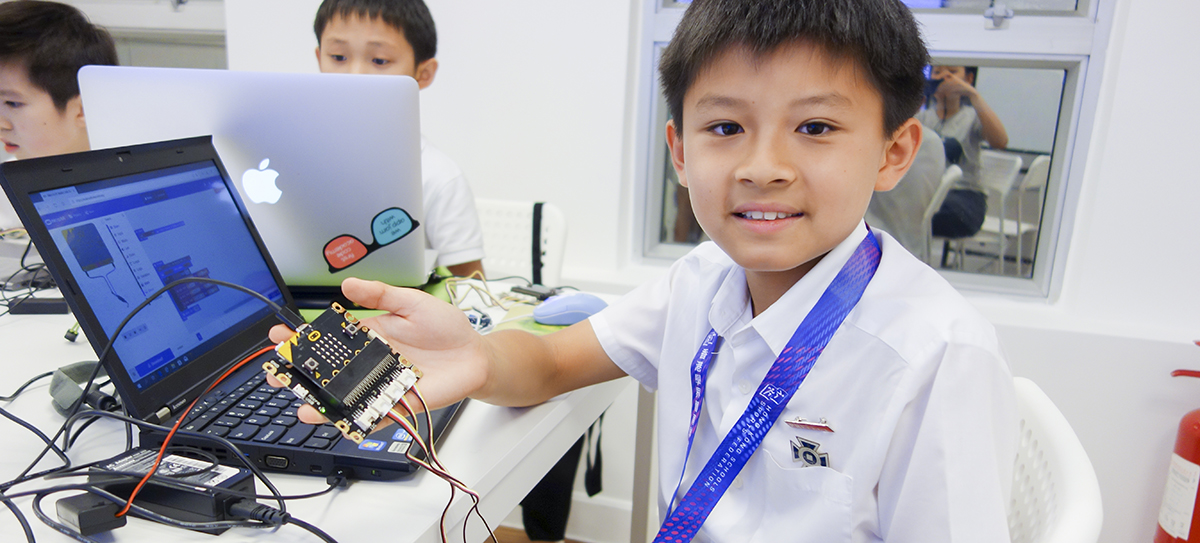 Regular Courses
Spring: Apr - Jun 2020
Coding is the new literacy! By embracing problem-based and project-based learning, we develop your child's core skills for today, tomorrow and beyond: Critical thinking, Communication, Collaboration, & Creativity. Regular Courses are a perfect blend of theories, group activities and exercises for children at all skill levels. Students with no coding experience may start at Level 1.
Feel free to contact us at 3905 1111 or hi@coboacademy.com to schedule a private group or individual session. Come visit us to learn about how your child can benefit from early exposure to coding, robotics, AI and more!
Medium of Instruction: English
"I highly recommend Cobo Academy classes. It's creative, educational and fun."
Levina Li-Cadman
Co-Founder of

"Cobo teachers are enthusiastic, fun and understand each student well. They tailor their teaching style to provide the best experience for every child."
Yana Chung
Co-Chair, Annual Fund at

Special Offers!*
Buddy Offer: Sign up together with a buddy and you will each receive a HK$200 discount off your total payment. The more you refer to us, the more you save!
Fun Tidbit
Our program names (Intern, Junior, Senior, Principal and Fellow) are inspired by the engineer ranks used by some of the world's most elite technology companies such as Google and Microsoft.